Who I am




My name is Christian Esche and presently I am a student at the University of Art and Design - Burg Giebichenstein in Germany, where my subject of study is Multimedia and Virtual Reality Design.
By now I'm 22 years old and in my free time I usually draw or make phtots.
Such creative works always have been part of my life and I will keep working so I might be able to live from my art one day.


What I do




As you know now, I'm a hobbyist and draw and make photos.
Since two years I draw digital, using Photoshop and my Bamboo drawing tablet. Over the past and also in the future year(s) I always tried to improve my skills of digital painting as well as my skills at photography, what is my second big hobby.
I usually draw fantasy themed pictures, while my photography is mainly nature themed.

Powered by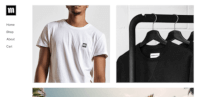 Create your own unique website with customizable templates.